Hey everyone! Welcome back and if you're new, I'm Amanda from A Court of Books and Love.
If you didn't know, Middle Gradeathon is having their second round starting December 3rd! And I'm cohosting it! Check out my announcement post here!
I'm so pumped for this readathon! I can't wait to read all of the middle grade!
I don't have too many middle grade books on my shelves but I definitely plan on trying to get to as many challenges as I can.
Let's talk about what I'm reading.
And I hope you appreciate the High School Musical gifs. I am watching the second one while I type this.
---
Shugo Chara Vol 1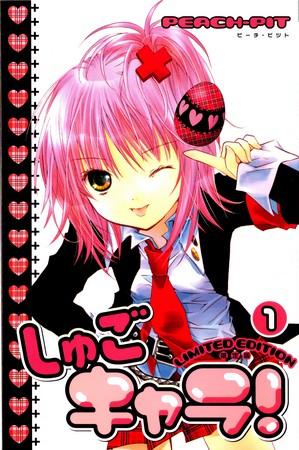 This will be for the challenges of a book from your childhood and a MG graphic novel.
I didn't actually read this back in the day, but I did watch a lot of it. I remember it being cute and kind of ridiculous. But I can't wait to read it!
Percy Jackson and the Olympians: The Lightning Thief by Rick Riordan
I'm kind of cheating for this challenge but I really want to read this book. So I'm going to be using this for a book that's won/nominated for an award. It's won a few for both the book and the movie but not necessarily any notable ones. This will also be counting for a MG that's hyped for you.
I plan on reading this one to my son and hopefully getting through it during the week. I doubt that I will be able to but we've started to so maybe we can finish it.
Amina's Voice by Hena Khan
This book will count for the group book. I don't have it yet, but I will be getting it tomorrow (Saturday).
I can't wait to get into this book. It sounds so good!
---
Let me know what you'll be reading for this readathon! I'm so very excited for this!
Happy reading! Bye!
---
I got my point system from Kim from Kim Here. Make sure to go check out this video explaining more in depth the meanings behind the points and her channel.
Kim's Video: https://www.youtube.com/watch?v=vdmw36931Sc
Kim's Channel: https://www.youtube.com/channel/UCiOZV3Ltx8A2htPv–kHuhw
---
Let me know some posts/videos you would like to see from me
I'm always willing to read and review books. Contact me on my email if you would like me to review your book.
For Business Inquires, email me at acourtofbooksandlove@gmail.com
---
You can find me at:
BookTube
Instagram (@acourtofbooksandlove)
Twitter (@courtofbooklove)
Instagram (@fortheloveofkorea)
GoodReads